Tourism
What wealth offers the Périgord! Everyone will find to satisfy his desires. Visits, sport, relaxation, there is always something to discover, that it is some castles among the 1500 listed, caves and prehistoric sites of the Vézère valley, marvelous gardens, authentic villages. Sports enthusiasts can go mountain biking, hiking, canoeing, golf and many other sports activities. For the children several parks of leisure and animation.
The Dordogne department works to preserve the environment and we invite all visitors to support these actions by respecting and appreciating the richness of flora and fauna. Take advantage of the actions implemented:
- Les Estivales: « special summer » coaches that allow you to discover the tourist riches in complete serenity. For more information, timetables, stops, fares, download the Modalis mobile app.
- The Vézère by bike. The Maisons du Cheylard offer 2 electric bikes for hire (1 for women, 1 for men). In the center of Montignac electric bikes can also be rented.
- You will find many marked hiking trails everywhere.
The essentials nearby (30 min drive maximum)

5 minutes from Cheylard, the LASCAUX IV International Center for Parietal Art and just a little further the troglodyte sites of La Roque Saint Cristophe and the Madeleine.

SARLAT (30 min), THE EYZIES OF TAYAC (30min), PERIGUEUX (30min)

The castles of SAUVEBOEUF, LOSSE, PUYMARTIN, COMARQUE, BEYNAC, CASTELNAUD, THE MILANDES, CAMPAIGN, (within 30 '), HAUTEFORT and its gardens at the French.

The gardens of the MANOIR D'EYRIGNAC, MARQUEYSSAC, L'IMAGINAIRE.

The villages of SAINT AMAND DE COLY, SAINT LEON SUR VEZERE, LA ROQUE GAGEAC, BEYNAC and CAZENAC, DOMME, LIMEUIL, among the ten villages of Dordogne classified most beautiful village of France.

GOLF

Several courses, all 45 minutes from the estate, available to the choice of enthusiasts. PERIGUEUX Municipal Golf (18 holes), the golf courses of LOLIVARIE (18 holes) and LA FORGE (9 holes) in SIORAC EN PERIGORD, the LA MARTERIE golf course (18 holes), the SOUILLAC golf course (18 holes), the ESSENDIERAS golf course (9 holes).
Grotte de Lascaux
The cave of Lascaux is one of the most important caves of the Paleolithic, containing paintings and engravings estimated at over 18,000 years.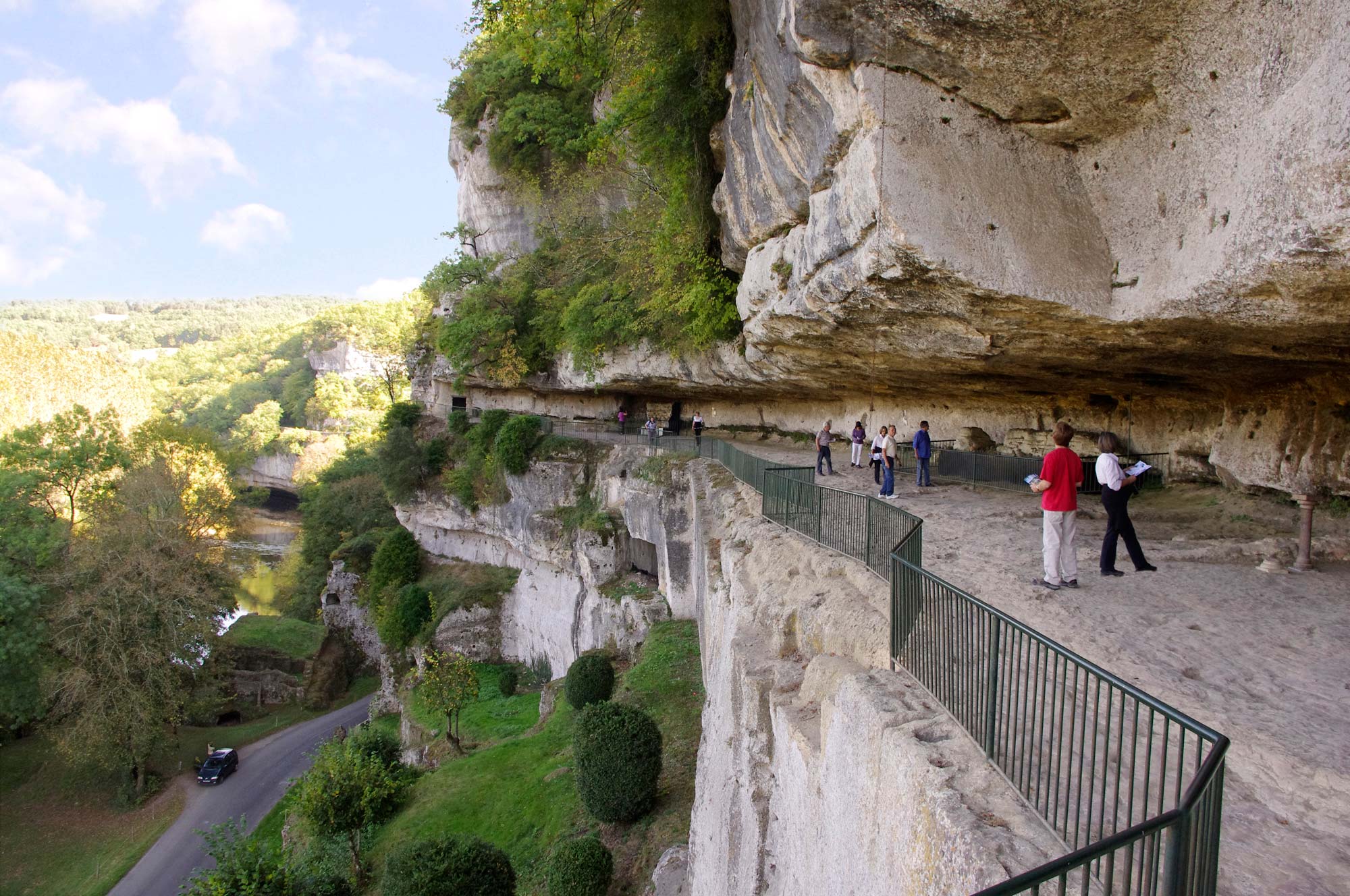 Roque Saint-Christophe
This steep and wild cliff, 80 meters high just above the Vézère, is a prodigy of nature and a treasure of civilization.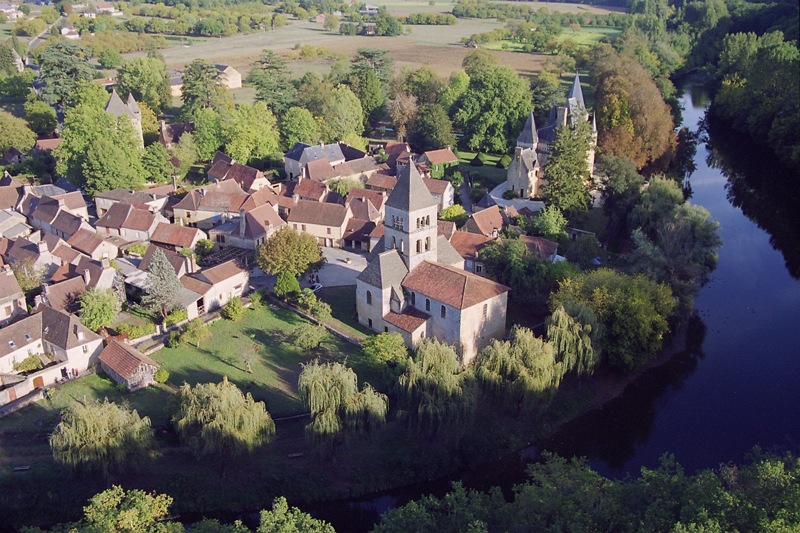 St-Léon-Sur-Vézère
St-Léon-Sur-Vézère is a charming little village on the banks of the river, ranked among the most beautiful in France. Discover its heritage while strolling: its beautiful Romanesque church of the 12th century, the Clérans Castle, the Manoir De La Salle.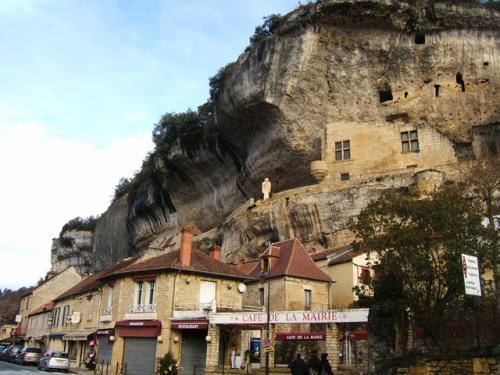 Les Eyzies
World capital of Prehistory, The commune of Eyzies shines because of its troglodyte architecture, its exceptional natural space, and its museum.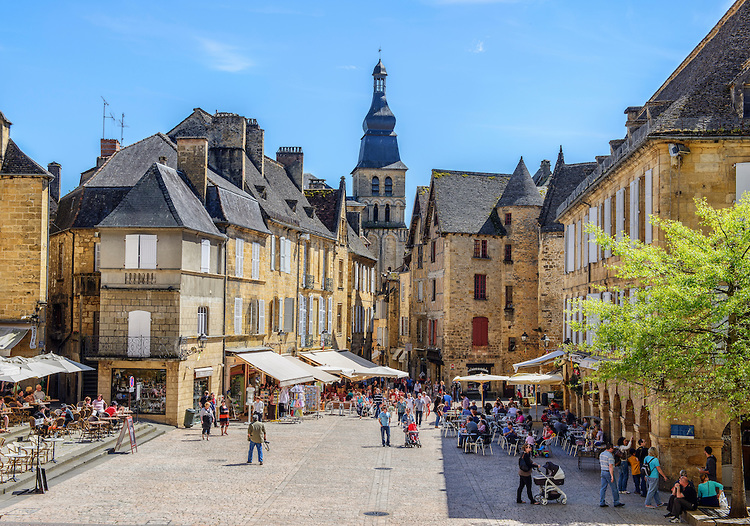 Sarlat
Sarlat-la-Canéda is a major historic city, capital of the Périgord Noir, and has a medieval urban ensemble among the most important in the world.